My name is Meital Salmor and I am a Science Communication trainer and strategist.
My passion is helping researchers, industry leaders and students elevate their communication skills and present their research effectively and engagingly to diverse audiences.
I do so by teaching how to dismantle complicated messages (research and data), minimize the use of jargon and technical terms and sharpen and improve presentation skills.
In the U.S. and Europe, SciComm is rapidly breaking communication barriers. The number of researchers, engineers and students who acquire and develop science communication skills and apply them on a regular basis is on a meteoric rise.
I started introducing science communication methods to graduate students and young researchers while working at the Weizmann Institute of Science, where I spent more than a decade learning about the scientific world and the challenges researchers face when they talk about their science to different audiences. During that time, I built the "Scientists of Tomorrow" international student delegations, whom I trained to speak in front of non-scientific audiences abroad.
I am a member of SCTN – SciComm Trainers Network, a U.S.-based network of science communication trainers, and co-lead two of its taskforces. SCTN brings together SciComm trainers from leading organizations and universities, including the universities of Harvard, Duke, Brown, Princeton, Michigan, Washington, Utah, MIT etc.
I am also a member of the American Association for the Advancement of Science (AAAS) and Science Talk in the US, EUSEA in Europe and Mida'at in Israel.

| | |
| --- | --- |
| SciComm together workshop at the Weizmann Institute of Science October 2021 | SciComm 101 webinar at the Hebrew University of Jerusalem Career Center November 2021 |
| SciComm together workshop at the Weizmann Institute of Science October 2021 | SciComm 101 webinar for PBC Fellowship Program for Outstanding Chinese and Indian Postdoctoral Fellows, March 2021 |
SciComm together workshop at the Weizmann Institute of Science October 2021
SciComm together workshop at the Weizmann Institute of Science October 2021
SciComm 101 webinar at the Hebrew University of Jerusalem Career Center November 2021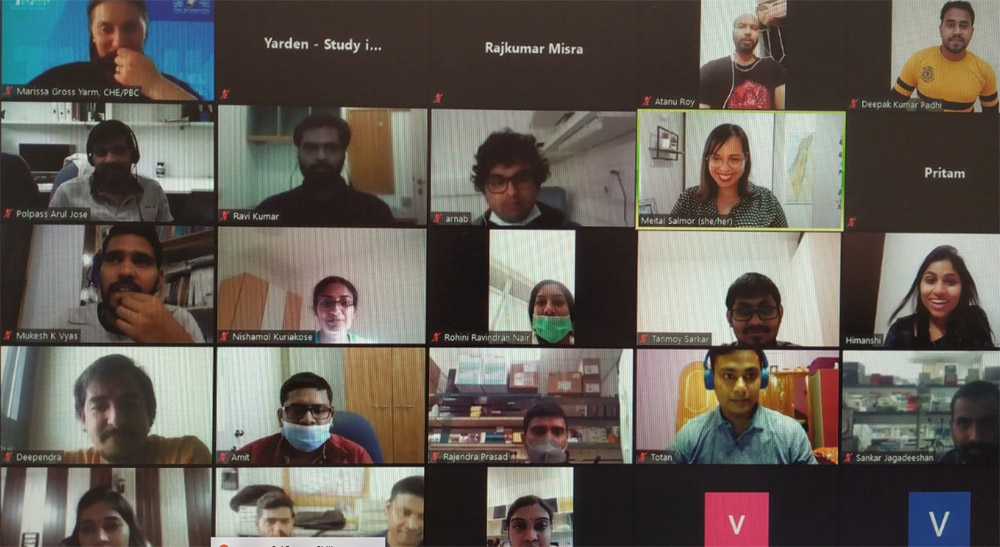 SciComm 101 webinar for PBC Fellowship Program for Outstanding Chinese and Indian Postdoctoral Fellows, March 2021